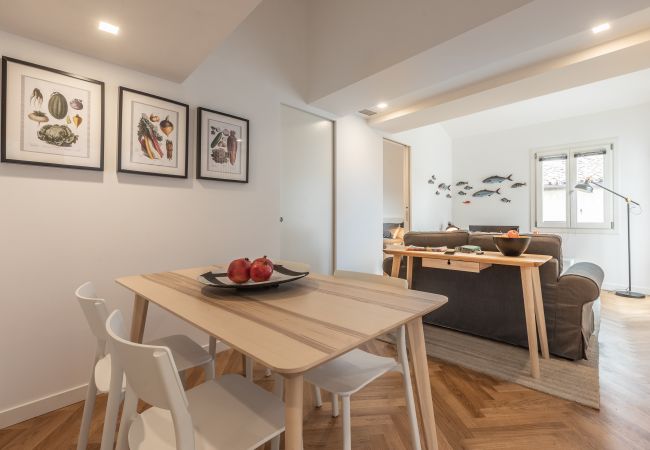 Virtual tour
Come and chill out at our cute Castello condo! –
A fuss-and-frills-free zone with a clean-cut appeal (plus a spacious terrace to boot :) in the very heart of town!

Close to the lively Campo San Filippo & Giacomo moments from St. Mark's Square, yet perched up on high above a maze-like setting where 4 ancient little alleyways meet in near silence and the crowds of the...
Check in:
28/11/2022
Check out:
05/12/2022
Contact